Your partnership with us will provide crucial services for the many Nebraskans we help with:
Counseling services
Emergency cash assistance
Food assistance
Immigration legal assistance
Refugee resettlement
Shelter for women and children escaping domestic violence
Due to the continuing pandemic, this year's celebration will be virtual! Watch this webpage and our social media accounts for updates regarding the evening's program. 
---
A message to you from CSS Executive Director Fr. Justin Fulton:
Peace be with you.
If you could provide food for a family for a week, would you do it?
You can!! Did you know that with $65, you can feed a family of three for a week through your partnership with Catholic Social Services of Southern Nebraska?
Thank you for all of your past support of the Celebration of Caring Banquet for Catholic Social Services of Southern Nebraska. Our services at CSS provide 51,397 sack lunches per year for the greater Lincoln and Hastings area. We also deliver 327 tons of food across southern Nebraska. We provide a safe and secure home for women and children escaping from domestic violence in our St. Gianna Women's Home program. And during the COVID-19 pandemic, we are giving out over $200,000 in rent, utilities, and cash help through our emergency services program.
In light of social distancing efforts for the faoreseeable future, our Celebration of Caring 2021 event will be held in a different light this year. Though we will not have our usual celebration dinner, we will have an online celebration. Please join us here on this webpage for Celebration of Caring 2021 on Sunday, February 21st. We will begin at 5:30 PM with Mass, enjoy some entertainment and have a celebration of how you helped us bring Hope in the Good Life in 2020.
The price of one Celebration of Caring Banquet dinner last year was $65 ($55 for seniors). With no banquet this year, your donation will go to feed a family for a week, help an elderly person pay their utility bill for a month, or help us protect a woman and her children at St. Gianna Women's Homes. Will you donate the cost of your Celebration of Caring meal to bring Hope in the Good Life to your fellow Nebraskans this year? If you typically attend with a spouse or friend, consider donating for them as well.
The poor, hungry, and abused of southern Nebraska need your help more than ever. Your funds will go directly to help your neighbors.
You can donate online here or mail in your contribution to CSS, PO Box 30425, Lincoln NE 68503. Your help is vital to ensure we can continue to help the hungry, abused, and marginalized of the community.
Thank you for your partnership and leadership in the community. Together, we are going to get through this and continue to bring Hope in the Good Life!!
God bless and protect you and your families.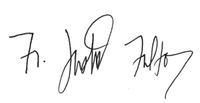 ---