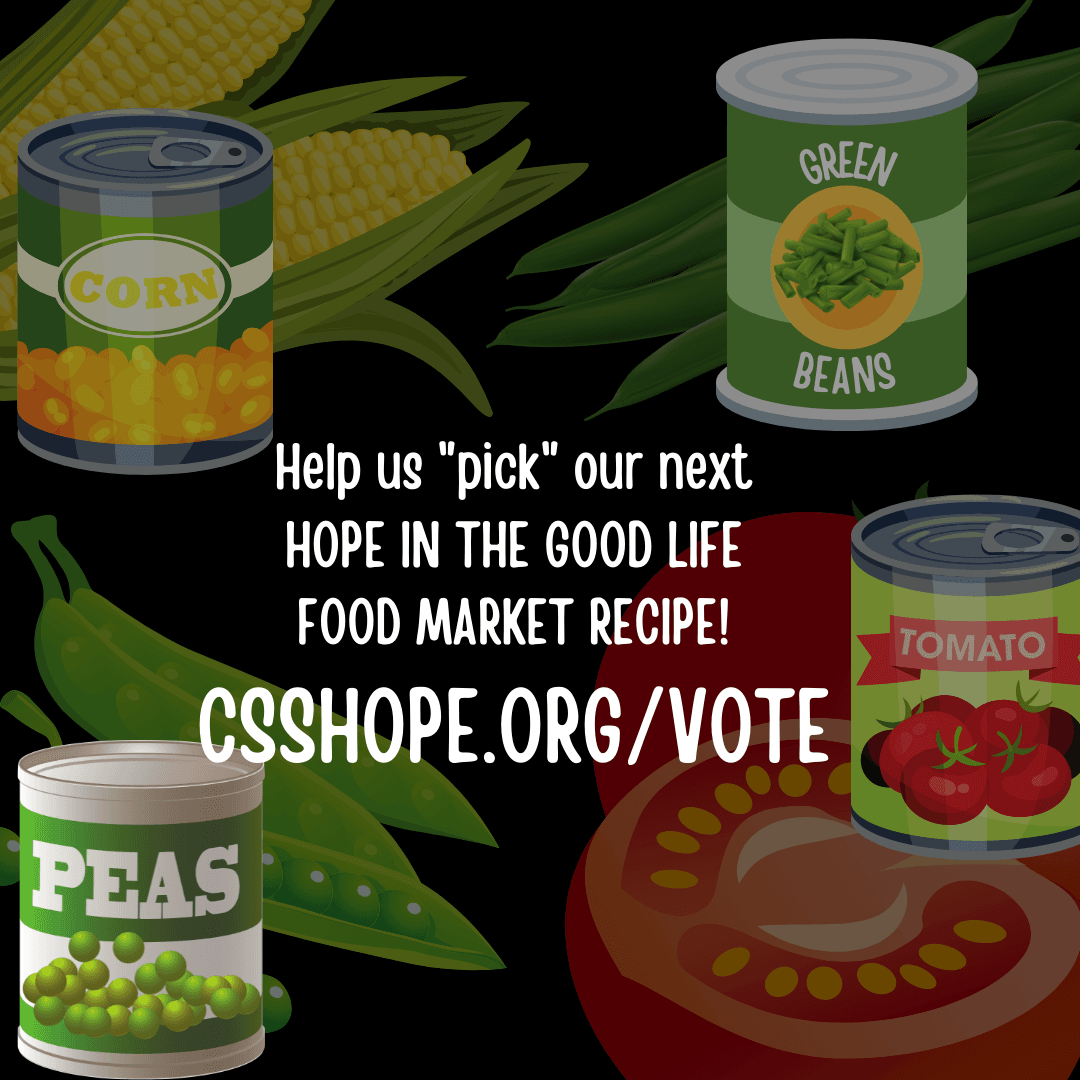 Today we're inviting you to help us "pick" our next Food Market STAR INGREDIENT.
We've narrowed it down to 4 options:
Corn!
Green Beans!
Peas!
Tomatoes!
The winner will star in our next #HopeintheGoodLife Food Market recipe and will be shared with our Food Market clients in their food order. Vote today by clicking here.