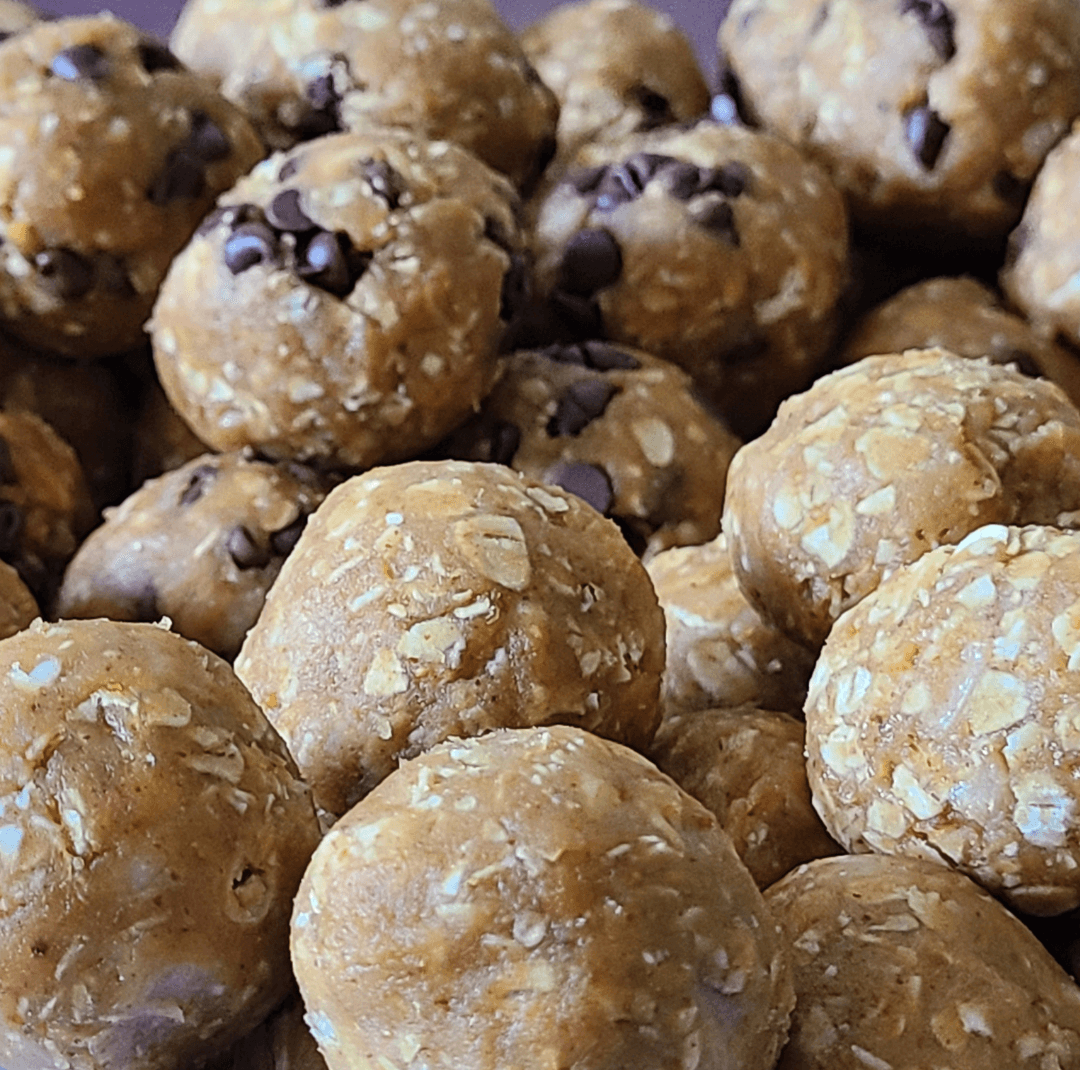 These Peanut Butter Energy Balls are a delicious, no-bake, gluten-free, dairy-free, healthy snack option and take just a few ingredients and moments to prepare (AND it's a fun kid-friendly activity!). They're a high-protein snack with no artificial stuff and perfect for that extra "boost" after a workout. The recipe makes 25 servings (2 energy balls each) and freezes well, so they're a great timesaver too. Add a personal touch by mixing in your favorite dried fruit, nuts, or even a cup of mini chocolate chips. We recently gave samples to our Lincoln Food Market clients and offered the ingredients and recipe card as an option with their food market order. The energy balls were a huge hit with everyone (including one client who stated, "I hate beans, but I LOVE THESE!"), and now you can join in the fun. 
If you try our recipe, leave us a comment below (especially if you share them with a "bean hater" who loves them!). :)

To help us continue to provide this recipe to our clients this month, we'll need a few ingredients (including honey and Great Northern beans)- our complete list of Lincoln Food Market most needed items can be viewed at csshope.org/FoodMarketNeeds.
---
Peanut Butter Energy Balls
Servings: 25 (2 balls per serving) | Prep Time: 5 Min
INGREDIENTS:
1 can (15 ounces) Great Northern beans (drained and rinsed)
1/3 cup (113g) honey
1 tablespoon vanilla
1 1/4 cups peanut butter
1 1/2 cups quick-cooking oats
DIRECTIONS:
Mash the great northern beans with a fork in a bowl until smooth.
Add the honey and vanilla. Stir.
Add peanut butter. Stir until blended.
Stir in the oatmeal.
Wash hands. Use a tablespoon to scoop up some of the peanut butter mixture. Shape the mixture into balls (makes 50 balls).
Store leftover balls in an airtight container in the refrigerator.
Options: Add 1 cup mini chocolate chips, dried fruit, or nuts with oatmeal
Click here for a recipe card that includes the nutritional information!
(Recipe adapted from spendsmart.extension.iastate.edu/recipe/peanut-butter-balls/)