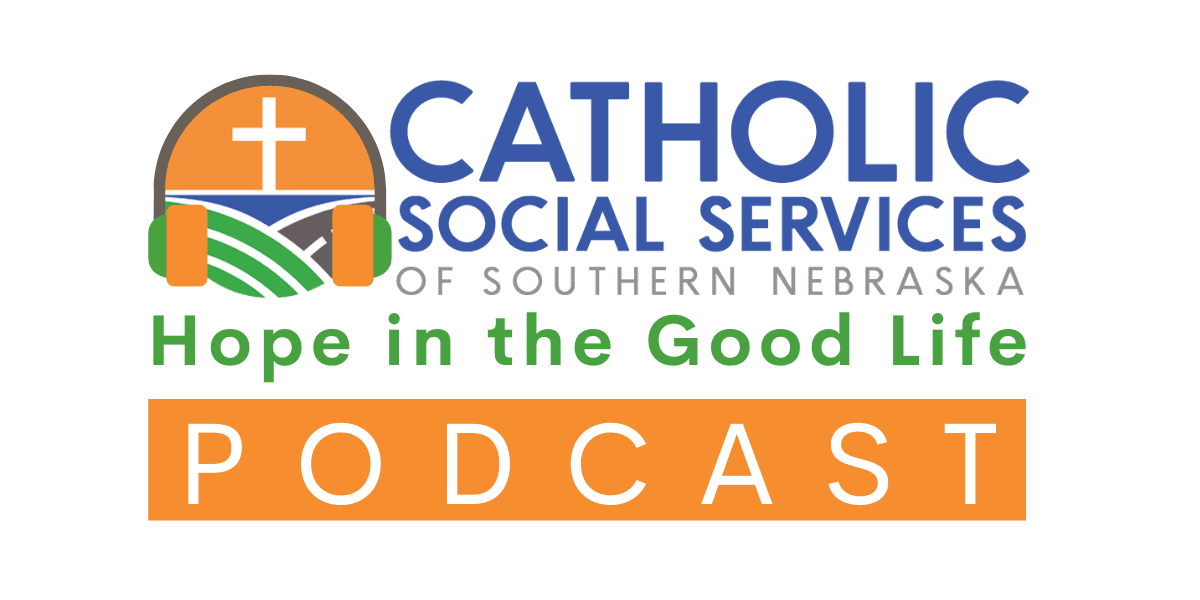 Listen to learn how Catholic Social Services of Southern Nebraska is bringing

HOPE IN THE GOOD LIFE

to our southern Nebraska neighbors!
Meet podcast host JOHN SOUKUP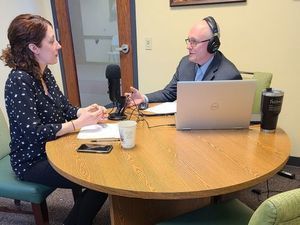 With more than two decades of broadcasting experience, Hope in the Good Life podcast host John Soukup has interviewed hundreds of people. When following God's plan to be development officer for Catholic Social Services of Southern Nebraska, he heard many stories of "hope" from those connected to CSS…stories from clients, volunteers, supporters, and staff. Those stories now have a voice and we hope you will be inspired by Hope in the Good Life.
If you have an idea for a podcast segment, we'd love to connect with you! Reach out to John at 402.327.6235 or by clicking here.
---
Click to listen and subscribe on your preferred podcast platform!
---
Podcast Episodes
Episode 109: Christ in the City
A group of young missionaries is in Lincoln, Nebraska, this summer that are committed to learning more about their Faith and themselves while serving the poor. They are bringing hope in the good life to our homeless friends and sharing their experience and expertise with CSS.
---
Episode 108: Dr. Courtney Miller talks about providing hope through counseling
Recognized as a nationwide leader in the integration of contemporary scientific psychology and the Christian vision of the human person, the Immaculate Heart of Mary Counseling Center (IHMCC) is another avenue through which Catholic Social Services of Southern Nebraska provides "hope in the good life". Vice President of Clinical Services and licensed psychologist Dr. Courtney Miller talks about the wide array of services IHMCC provides.
---
Episode 107: CSS helped Faheem Rashidi find hope in the good life
Faheem Rashidi and his family came to this country from Afghanistan in 2000 and were resettled in Lincoln by Catholic Social Services of Southern Nebraska. Today, he is a successful businessman who shares his story of how he found hope in the good life.
---
Episode 106: Give Hastings Day with Hastings CSS Regional Director John McDonald
Once again, Catholic Social Services is participating in Give Hastings Day (a 24-hour fundraising event scheduled for 5/5/22). In this podcast, hear Hastings CSS Regional Director, John McDonald, talk about the many services CSS Hastings provides, and why we're excited to be a part of this event.
---
Episode 105: Kathy Florence- HIS handmaid art
Auburn's Kathy Florence of HIS handmaid art shares more about how she is using her beautiful mosaic art to give back to CSS in thanks to God for His gifts to her. Kathy is also one of our wonderful St. Francis Gift & Thrift Store volunteers.
---
Episode 104: CSS Refugee Services Team helps our newest Nebraskans
More than 100 Afghan refugees arrived in Lincoln within a few short weeks after escaping from home country. Catholic Social Services Refugee Resettlement Services helped these new Nebraskans settle in to a new country and culture. Resettlement Director Poe Dee, and Senior Case Manager Elham Fazli talk to John Soukup of CSS about their experiences.
---
Episode 103: CSS Volunteer Renee Cunningham- turning housing into homes for Afghan refugees
Renee Cunningham is a volunteer for Catholic Social Services of Southern Nebraska. In this interview with CSS Development Officer John Soukup, Renee shares her experience of organizing a drive to provide household items for over 100 Afghan refugees arriving around the same time in Lincoln, Nebraska.
---
Episode 102: Saint Gianna Women's Home Client discovers faith, hope, and God's love
St. Gianna Women's Homes (SGWH) is a place of refuge and healing for survivors of domestic violence & crisis pregnancies. Catholic Social Services Development Officer John Soukup interviews "Nikki," a resident of SGWH, as she shares how she discovered hope for herself and her children.
---
Episode 101: Introducing Katie Patrick, Executive Director of CSS
In this interview, CSS Executive Director Katie Patrick talks to host John Soukup about being the first woman, wife, and mother to lead the organization. She also shares a few of the challenges faced (and successes celebrated!) in her short time as Executive Director.