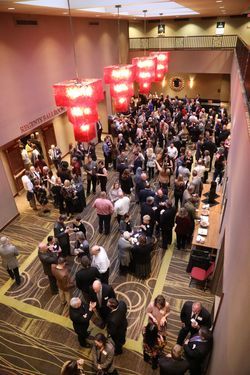 Christ called us to perform the Spiritual and Corporal Works of Mercy. Catholic Social Services of Southern Nebraska provides a unique opportunity for the people of Southern Nebraska to join in the work of Christ. Our Marketing and Development department is responsible for communicating the physical, spiritual, and financial needs of God's children through publications and events.
Publications
Click the title to read the latest edition of our publications.
If you'd like to receive our publications electronically, please click here and fill out our "connect with us" form.
Our quarterly newsletter from St. Gianna Women's Homes

Our CSS Quarterly publication
Messages of Hope (Fr. Justin Fulton's weekly column in the Southern Nebraska Register) can be read by clicking here. 
Brochures & Handouts
Available in English and Spanish
---
Upcoming Events
Carole Fest 2020:
We humbly ask for your support for our annual Carole Fest benefit for St. Gianna Women's Homes. Unfortunately, we will not be able to have an in-­person concert this year due to the ongoing pandemic. We are planning an online concert by the talented family of Ellen, John, and Carolyn Soukup. This virtual concert will take place on Sunday, December 13th at 2:00 PM and can be viewed here on our website.
---