Emergency Cash Support:
To meet the urgent needs of the homeless and working poor, Catholic Social Services of Southern Nebraska provides immediate cash assistance to those struggling to pay rent or utilities through our Emergency Services Program. Please refer to the regional location for specific directions.
Lincoln Region
We take requests for assistance every Monday morning. The phone line opens promptly at 9:00 am. Our Emergency Services Coordinator will make appointments for the first ten eligible callers. You are eligible to receive cash assistance only once per year. Appointments are limited and based on a weekly budget. In-person appointments will be scheduled for the following day.

The number to request emergency cash assistance is 402.327.6211.  If you hear music, please stay on the line until someone answers. If the call drops while you are on hold, or if there is a busy signal or voice mail, please hang up and try your call again.
If you reach our voice mail that says we are full for this week, please try your call again next Monday.

Required Documentation:

If seeking rent assistance, you will need to provide information from your landlord.
If seeking utility assistance, you will need to provide your most recent utility bill.
For all other forms of assistance, you will be asked to provide documentation.
More information about the required documentation will be provided to you during your in-person appointment with our Emergency Services Coordinator. Contact our Emergency Services Coordinator Marilu Cazares at 402.327.6222 or MCazares@cssisus.org to learn more.
Information is provided in 6 languages: English, Spanish, Vietnamese, Arabic, Ukranian, and Karen.
Are you in need of blankets, sleeping bags, sunscreen, bottled water, toiletries, diapers, baby formula, and more? We offer these items to our walk-in clients at our downtown location at 2241 O Street during our normal business hours.
---
Hastings Region
Please contact Hastings Case Worker Anne Van Skiver or Support Specialist Jane Broce at 402.463.2112 to learn more.
---
Auburn Region
If you need help with food, rent, utilities, or other payments please call 402.327.6242 Monday-Friday. If there is no answer, please leave a message and our Emergency Service Coordinator will contact you as quickly as possible.
Until further notice, phone interviews are replacing in-­person appointments.
---
Imperial Region
Please contact Emergency Services Coordinator Tonya Olsen at 308.882.3065 or tolsen@cssisus.org to learn more.
St. Christopher Vehicle Donation Program: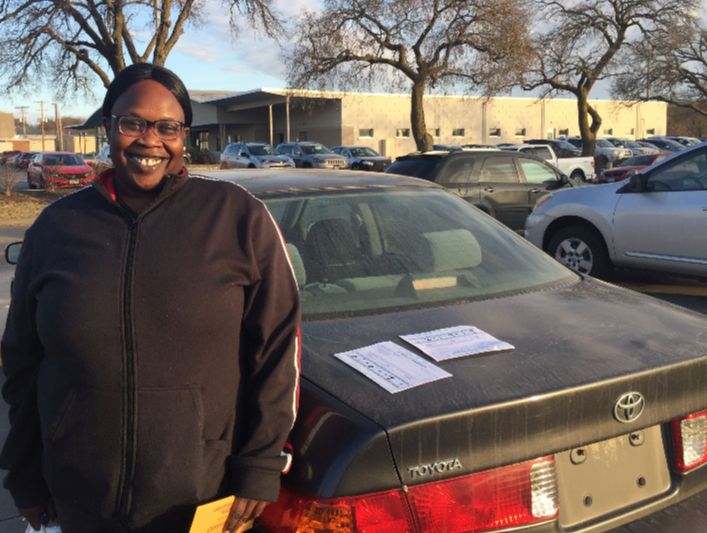 We know that one of the greatest obstacles to sustainable employment is the lack of reliable transportation. Through the St. Christopher Vehicle Donation Program, we often receive used cars. If you are in need of a vehicle, please follow the emergency services process listed above and specify your need for reliable transportation during your phone call to our Emergency Services Coordinator.