"If you can't feed a hundred people, then feed just one." ~ St. Teresa of Calcutta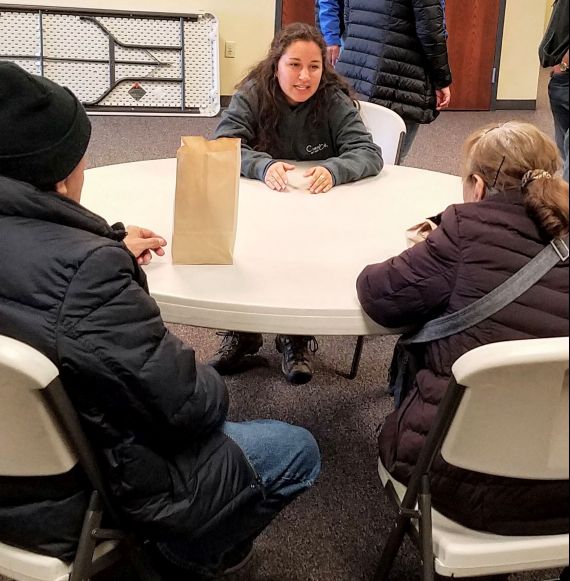 The St. Teresa Breakfast and Lunch Program began several years ago as an outreach project launched by a group of volunteers. Every day from 11 am to 12 pm, volunteers serve sack lunches to the homeless and working poor. Sandwiches are prepared weekly by the Knights of Columbus and lunches are served by an ever-expanding group of volunteers. 
Donations to the St. Teresa Breakfast and Lunch Program can be dropped off at our offices located at 2241 O Street. We gladly accept protein and granola bars, fruit cups, and other smaller items that are individually packed. If you are interested in volunteering for this program, please follow this link to learn more.