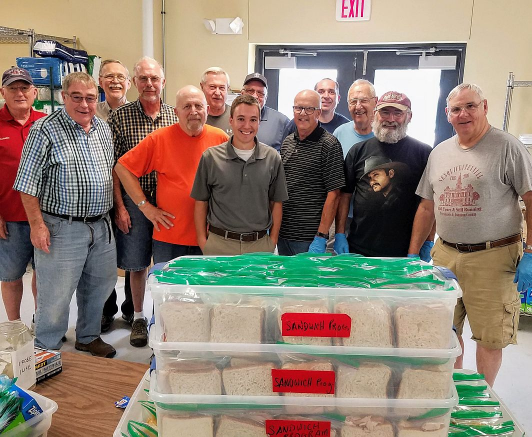 Catholic Social Services of Southern Nebraska offers many opportunities for individuals, families, and parish communities to serve those in need. Volunteers stock the shelves of the St. Francis Food Pantry, which provides meals to more than 1,300 families every year. We provide sack lunches to the homeless and working poor of downtown Lincoln through the St. Teresa of Calcutta Lunch Program. Volunteers teach English to adult learners, and help refugee and immigrant youth with homework at Cristo Rey Catholic Church in Lincoln. All 4 regions of CSS offer an opportunity to serve others and join in our work. Ultimately, we are about service to one another: the disabled, the aged, the newcomer, and the poor among us.
Join us! To get started, please follow the directions for your region.
---
Auburn Region
Please contact Vincent Bloomsted, St. Francis Gift & Thrift Store Manager, at 402.274.4818  or vbloomsted@cssisus.org to learn more.
---
Hastings Region
Please contact Hastings Volunteer Coordinator Amy Threewitt at 402.463.2112 or email athreewitt@cssisus.org to learn more.
---
Imperial Region
Please email Bill Sullivan at bsullivan@cssisus.org to learn more.
---
Lincoln Region
Please click the button and complete the online application form.